ARTISTS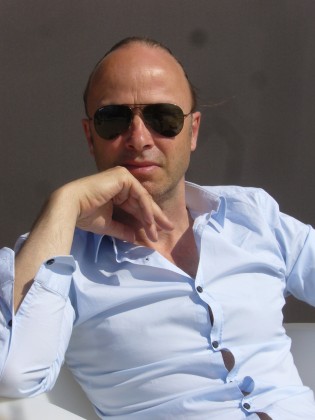 Marc Schmitz
Born in 1963 in Hamburg, Germany
Lives & works in Berlin, Germany
He is the initiator of Land Art Mongolia LAM 360°.
Studies:
- Philosophy at Ludwig Maximilian University in Munich & FU Berlin, Germany
- Art at Fine Art Academy Munich (Prof. Klaus vom Bruch), Germany
- Multimedia at New Media Academy Berlin, Germany
Awards & Grants
2015
Finalist Pulic Art Award IAPA Hong Kong
2014
Prince Claus Fund
Ifa 2014, A.I.R., Goethe Institute Hong Kong
2012
Prize of Turgut Pura Foundation
Universidad Nacional de Colombia
Peace Art Hotel Shanghai
2010
Goethe Institute Almaty
2009
YAATO, Art Council Korea
2006
Scholarship – Agnes Straub/ Käthe Dorsch Foundation
Prize of the Jury for realized work, 10th Cairo Int. Biennale
2002
Scholarship EHS - Konrad-Adenauer-Foundation
Ifa 2000/06, Internationaler Kulturaustausch Berlin
2004
Special Selection - Busan Biennale Organizing Committee
2000
1. Prize ART FOR EXPO 2000 (international Goethe Institute Award)
1998
VII China Art Exposition International
Bibliography
- Eclipse, TEDA contemporary art museum, Tianjin, Chin./Engl. (2015)
- The paintings, Moproo London Shanghai, Engl. (2014)
- L'Officiel Art, Paris Winter / World Sculpture News, Hong Kong Autumn (2014)
- Yishu Magazine May/June/ (2013)
- Shifting Gravity, World Biennial Forum, Ute Meta Bauer, Hatje Canz (2013)
- Land Art Mongolia 360°, 2nd Land Art Biennial, EN/ MN (2012)
- A Non Linear Perspective, EN Perth, WA (2010)
- Land Art Mongolia 360°, 1st Land Art Biennial, EN/ MN (2010)
- Land Art New Mexico, Radius Books, EN(2010)
- Geumgang Nature Art Biennale, EN/ KO(2009)
- Sculpture Quadrennial Riga 2008, LV/ EN (2008)
- Intrude Art & Life, Zendai MOMA Shanghai, EN/ ZH (2008)
- In Transition Cyprus, EN (2007)
- Yatoo Biennale, National Museum Gongju, South Korea, KO/ EN (2007)
- 10th Cairo Int. Biennale, AR/ EN (2006)
- Land Art Mongolia 2006, MN/ EN (2006)
- 2nd Beijing int. Art Biennale, ZH/ EN (2005)
- Busan Biennale, KO/ EN (2004)
- File 2004, EN/ PT Sao Paulo (2004)
- File 2003, EN/ PT Sao Paulo (2003)
- Expomat, Zürich, DT (2002)
- Ortsbestimmung, DT Berlin (2001)
- Signs efficiency & wonders, EN/ DT/ ZH Beijing (2000)
- ART FOR EXPO, World Expo 2000, Hanover EN/ DT (2000)
- Ab die Post, Festival experimenteller Kunst, EN /DT Berlin (1999)
- X China Art Exhibition ZH /EN (1998)
- Kunsthalle Stuttgart, ongoing business, DT Stuttgart (1996)
Artist Statement
Any typical space is constructed by typical social conditions. Every part of consciousness is included. Images of space are dreams of society.
"My recent projects have focused on finding and interpreting unclaimed or contested public space(s), and on reading the importance of the spatial relationship to both personal and shared cultural memory. The stories told in those contested spaces reveal alternate possibilities for the human experience – and particularly our experience of urban zones. My work is oriented toward the public realm, is collaborative more than it is "interactive", relies on ethnographic and art historical research, and takes advantage of both contemporary and historical forms of artistic media."
Schmitz uses a variety of media and materials e.g. he had developed a walk-in sculpture that allowed for a new and unusual experience of space within a vibrant environment.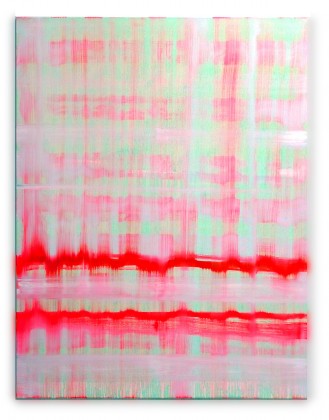 Solo exhibitions
2015
TEDA Contemporary Art Museum Tianjin, China
2013
Moproo Gallery, Shanghai, China
2012
Galerie am Damm, Dresden, Germany
Art & Politics, Museo de Arquitectura Leopold Rother, Bogotá, Columbia
2011
EDEN Galerie Kai Hilgemann, Berlin, Germany
2010
Concert Hall Perth, Berlin Dayz, Perth, Australia
2009
National Academy of Arts Baku, Baku, Azerbaijan
2006
Galerie Kai Hilgemann, Berlin, Germany
2004
Commercial, Kunstoffice Berlin, Berlin, Germany
Group exhibitions
2015
56th Venice Biennial, Palazzo Zorzi, Venice, Italy
TRIO Bienal, Rio de Janeiro, Brazil
Nakanojo Biennale, Japan
2014
Goethe Institute, Hong Kong, China
FACES & TRACES, Art Peace Hotel, Shanghai, China
Land Art Mongolia, 3rd Biennial, Mongolia
Galerie Seitz & Partner, Berlin, Germany
2013
Sculpture by the Sea, Aarhus, Denmark
Il Palazzo Enciclopedico 55th Venice Biennial, Venice, Italy
UBE Biennale, Tokinawa Museum, Ube, Japan
2012
Creative Cities, Olympic Fine Arts, The Barbican Center, London, UK
Turgut Pura art prize, Sculpture & Paintings Museum, Izmir, Turkey
2nd Land Art Biennial LAM360°, National Mongolian Modern Art Gallery, Ulaanbaatar, Mongolia
Art Ignites Life - Hongqiao Museum of Contemporary Art, Shanghai, China
2011
Condensation, Museo Borgo di Clauiano, Trivignano, Italy
2010
Art Center Koldo, Bishkek, Kyrgyzstan
Neue Räume, Galerie Kai Hilgemann, Berlin, Germany
INDIAN BLEND, Gallery Alexandra Saheb, Berlin, Germany
2009
Galerie Berlin-Baku, Berlin, Germany
Richard Levy Gallery, Land/Art, New Mexico, USA
ART INTERNATIONAL, Mongolian National Modern Art Gallery, Ulaanbaatar, Mongolia
Geumgang Biennale, Museum of Gongju, South Korea
2008
Spaces, Zendai MoMA Shanghai, China
Sculpture Quadrennial, Riga, Latvia
05.Berliner Kunstsalon, Mobile Spaces, Berlin, Germany
2007
10th International Cairo Biennale, Museum of Modern Art, Cairo, Egypt
Räume – Kraftfelder, Galerie Seitz & Partner, Berlin, Germany
2006
Transitory Operations, UMA Gallery, Ulaanbaatar, Mongolia
2005
2nd International Beijing Biennial, Beijing, China
Spaces N° 2, Ulaanbaatar Project, Mongolian National Art Gallery, Ulaanbaatar, Mongolia
2004
Busan Biennial 2004, South Korea
FILE-2004 GALERIA DE ARTE DO SESI, Sao Paulo, Brazil
2002
Art on the Net, Michida City Museum, Tokyo, Japan
2001
Ortsbestimmung, Konrad-Adenauer-Stiftung, Berlin, Germany
2000
Beijing-Berlin, Jintai Exhibition Hall, Chaoyang, Beijing, China
Art for Expo (first prize award), German House UN - Plaza New York, USA
Goethe Institute, Singapore
German Pavillon, Expo 2000, Gallery Vartai, Vilnius, Lithuania
1998
Exploseum, Kunstmuseum Luzern, Luzern, Switzerland
TWA 800, Kunsthalle Stuttgart, Stuttgart, Germany
>
>