ARTISTS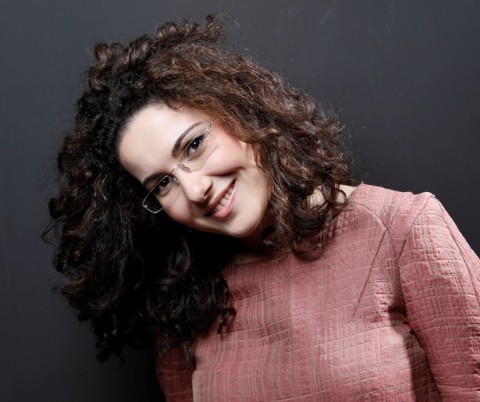 Was born in 1982 in Baku, Azerbaijan
Lives & works in London, UK
2006
Central St Martin's College of Art & Design – Foundation diploma in art & design
University College London – MSc Molecular Medicine
2004
Imperial College London – BSc Hons Biology
Collections
- many private collections across the world
Kabira started drawing from the tender age of three. Kabira's greatest mentor, Katana Gazi Sharifova, took a chance on her when she was only four, and took Kabira in to study at the well-known children's gallery in Baku.
At the age of six Kabira had her first personal exhibition, and was described as the youngest artist in the country to have had her own show.
The second personal exhibition followed when she was ten, along with various prizes for regional and international children's art competitions.
Drawing became an integral part of her life and has accompanied her studies in art and biological sciences. Kabira's work was also strengthened by various cultural influences as her family moved from Azerbaijan to Turkey, and finally settled in the UK.
Kabira's work often creates a setting, a route map or detailed illustrations to unfinished stories reliant on the viewer to see their completion. Most of Kabira's work carries through elements or references to her culture and is thus infiltrated with Azerbaijani spirit. The artist vividly illustrates a major part of her Azerbaijani heritage as a strong introduction of her culture to new audiences, and often gives a familiarized viewer food for thought. The natural world also became an inexhaustible source of inspiration for Kabira and is slowly setting the stage for where some of her work may be heading.
Kabira has worked on a number of collaborative projects that included video work, logo design and illustration work.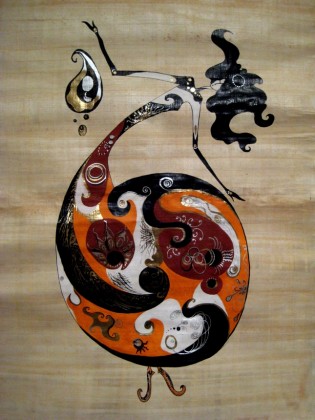 Solo exhibitions
2013
Lived By A Nib, Rossotrudnichestvo, High Street Kensington, London, UK
2011
ZANN, Mall Galleries, London, UK
Zoroastrian Footprint, Baku Arts Centre, Baku, Azerbaijan
2009
Kapricornian Voyage, The Crypt Gallery, Euston, London, UK
Group exhibitions (Selection)
2013
III International Art Exhibition, Gabala, Azerbaijan
2012
Galerie Berlin-Baku, Berlin, Germany
2011
TEAS Khodjaly Commemoration reception, Central Hall Westminster, London, UK
Showcase London, Richmix Arts Centre, Shoreditch, London, UK
2010
Russian Art Fair, Annya Sand Prize finalist, Picadilly, London, UK
Flaming Dreams, MM-Arts, Belgravia, London, UK
2009
TEAS Azerbaijani Cultural Weekend, Cadogan Hall, Chelsea, London, UK
Summer Salon, Islington Arts Factory, London, UK
NICOLA Youth Festival, Earl's Court Exhibition Centre, London, UK
Bow Arts Trust Open Studios, Bow, London, UK
Pass:on video project, Stephen Lawrence Gallery, Greenwich, London, UK
Art Show Zurich, Puls 5, Zurich West, Switzerland
Pax Republic Convention, Zygote Installation painting, Blackie, Liverpool, UK
2008
Azerbaijan House opening ceremony, Shoreditch, London, UK
Viteous Tales, St Mary le Bow Church, St Pauls, London, UK
Master Lounge, Marylebone, London, UK
2007
Christie's Charity Staff Auction, King St, London, UK
2006
Drawn from Experience, Homestead Gallery, Clerkenwell, London, UK
The Inspired Art Fair - Prelude, Spitalfields, London, UK
2001
Young Azeri Artists Exhibition, Humany Gallery, London Birdge, London, UK
>
>