ARTISTS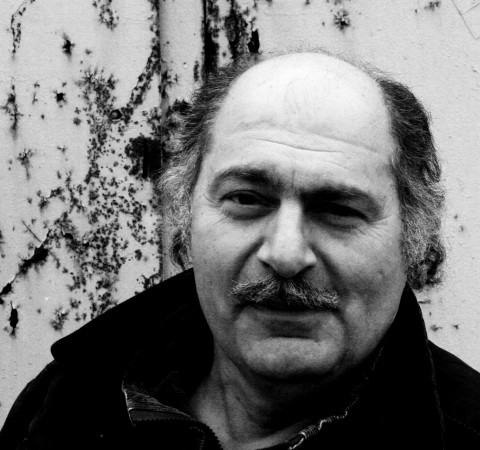 Born 1951 in Baku, Azerbaijan
Lives and works in Baku, Azerbaijan
| | |
| --- | --- |
| 2008 - 2009 | designer of the Museum of Modern Art, Baku, Azerbaijan |
| 2007 | Launch of the book "Painting and Sketch" by A. Sadigzade, Librairie Flammarion Centre, Centre Pompidou, Paris, France |
| since 1988 | member of Baku Art Centre |
| since 1979 | member of the Union of Artists of the USSR |
| 1971 - 1977 | studied at the Faculty of Painting at the Surikov State Academic Art Institute, Moscow, Russia studied at the Azimzade State Art College, Baku, Azerbaijan |
Collections
National and private collections in Azerbaijan, Belgium, France, Ger­many, Iran, Israel, Norway, Russia, Spain, Switzerland, Turkey, UK and USA
Bibliography
| | |
| --- | --- |
| - | "Painting and Sketch" by A. Sadigzade 2007 |
Sadigzade is primarily known as a painter, who also engages in graphic work and stage design. In recent years, his flexible and visual imagina­tion has led him to explore his ideas in monumental three-dimensional art objects – the series of welded metal constructions entitled The Mechanics of Space.
This artist creates his sculptures as if they were multi-dimensional paintings. His work exemplifies a new discovery of the world through its colourful, self-constructing text, teeming with "apparatuses", hieroglyphs, esoteric epistles, palm trees, anthropomorphic machines, extra-terrestrial "guardians", star observers and people.

Moreover Altai Sadigzade was the designer of the Museum of Modern Art in Baku; he was responsible for the concept behind the architectural design. The interior space, with its sloping walls and without doors or corners, was designed especially with avantgarde art in mind, allowing the art and the building containing it to enjoy a symbiosis. His sculptural metal constructions, installations and paint­ed canvases are incorporated into the museum. He has also been instrumental in selecting the museum's collection and curating its exhibitions.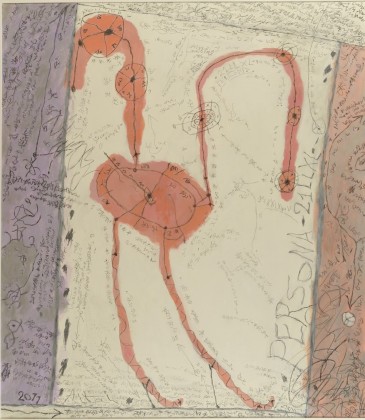 Solo exhibitions
2011
"22HX", Modern Art Mu­seum, Baku, Azerbaijan
2007
"Bindalli Sanat Evi", Huma Kabakchi Collection, Istanbul, Turkey
2005
Q Gallery, Baku, Azerbaijan
2003
Spiller Vincenty Gallery, Jacksonville, FL, USA
2002
Gallery of International Art, Beijing, China
2001
Q Gallery, Baku, Azerbaijan
2000
Humay Gallery, London, UK
R. Mustafayev State Museum of Fine Arts, Baku, Azerbaijan
1999
Pedestrian Gallery of Contemporary Art, Jacksonville, FL, USA
R. Mustafayev State Museum of Fine Arts, Baku, Azerbaijan
Van Droff Gallery, Jacksonville, FL, USA
1995
Baku Art Centre, Baku, Azerbaijan
1994
Le Palais des Papes, Avignon, France
Baku Art Centre, Baku, Azerbaijan
Galerie L'Orangeraie, Saint Paul de Vence, France
1993
Les Palais des Papes, Aviqnon, France
Sattar Bahlulzade Central Exhibition Hall, Baku, Azerbaijan
1992
Galerie L'Orangeraie, Saint Paul de Vence, France
Group Exhibitions & Projects
2012 - 2013
Touring Exhibition "Fly to Baku. Contemporary art from Azerbaijan", Vienna,
Austria; Rome, Italy; Moscow, Russia; Berlin, Germany; Paris, France; London,
UK
2012
Vienna Art Fair, Vienna, Austria
"The Territory of the Wind", curator and participant of the Open Air Park Sculpture Project, Baku, Azerbaijan
Baku Public Art Festival, Baku, Azerbaijan
"Merging Bridges", Azerbaijani and British artists, Museum of Modern Art, Baku, Azerbaijan
2011
"Contemporary works of Azerbaijan, the Land of Fire", Hôtel d'Evreux, Paris, France
54th Venice Biennale, Sadigzade exhibited his monumen­tal 'cosmic' canvases
and sculptures at the Azerbaijan Pavilion, Venice, Italy
2010
"Observer of the Fly", curator and participant, Museum of Modern Art, Baku,
Azerbaijan
2008
Galerie Berlin-Baku, Berlin, Germany
2004
"Istanbul Art", International Contemporary Art Exposition, Istanbul, Turkey
2003
"Grands et Jeunes d'aujourd'hui", 43ème salon, Espace Auteuil, Paris, France
1999
Museum of Contemporary Art, Jacksonville, Florida, USA
1990
Galerie L'Orangeraie, Saint Paul de Vence, France
1977
All-Union exhibition, The Manege Central Exhibition Hall, Moscow, Russia
>
>